Oceans and Empires – Android
Sempre sonhou em ser um capitão conhecido e um verdadeiro descobridor dos sete mares? Então talvez acabe se encontrando em Oceans and Empires, onde, como o próprio nome sugere, o principal objetivo é expandir o seu império e tornar o seu nome conhecido (e temido) entre outros capitães.
Como alguns já devem ter imaginado, Oceans and Empires é mais um daqueles jogos que pegam carona nos títulos de estratégia em que a chave para o sucesso é gerenciar recursos e investir para que o seu domínio cresça ao adicionar alguns elementos a ele.
A construção nossa de cada dia
Da mesma forma como acontece em diversos jogos de estratégia em tempo real, você deve realizar diversas construções, pesquisas e melhorias para se dar bem por aqui. No começo, uma personagem (Marigold) vai guiá-lo e informar aquilo que deve ser feito em cada uma das etapas iniciais – e, posteriormente, algumas decisões podem ser tomadas livremente.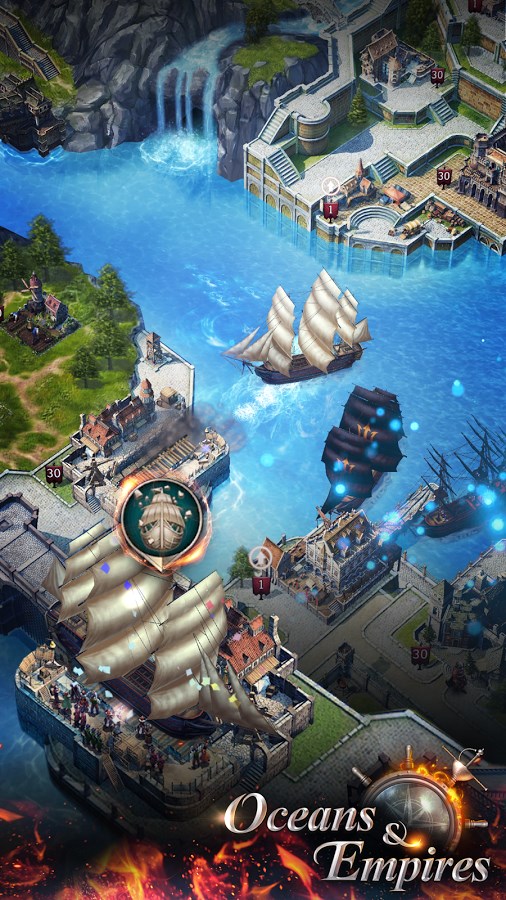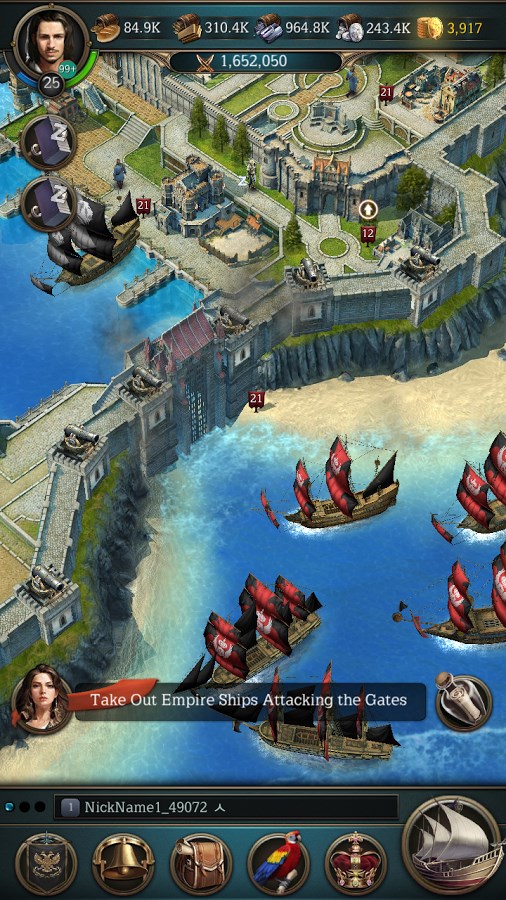 Para se dar bem aqui, será preciso criar espaços que abriguem desde construções mais básicas (como fazendas para plantio, minas para obter recursos úteis para construir alguns itens e por aí vai) até outras mais sofisticadas, como centros de treinamento, locais para pesquisa de armas, campos de treinamento e por aí vai.
Advertisement
Desbrave os sete mares em busca de riquezas e novos territórios para o seu império