Jogo Android – ANGER OF STICK 5
Anger of Stick 5 é a última versão da série no qual você precisa derrotar centenas inimigos com golpes, chutes e qualquer outra arma que estiver disponível. O herói de palito está cada vez cercado de oponentes, que desta vez estão capturando pessoas inocentes para transformá-las em zumbis.
A mecânica de controle não mudou nada: basta correr, pular e esmagar os comandos de ação para espancar os adversários. O dinheiro roubado dos inimigos pode ser usado na loja para comprar armamentos, upgrades gerais para o herói e vida.
Os controles são mostrados na tela: duas setas direcionais à esquerda e quatro botões coloridos à direita, cada um com a sua função, como chutar, bater e pular. Na base do display, você encontra os power-ups e, no topo, você visualizar a vida, energia e recursos do protagonista.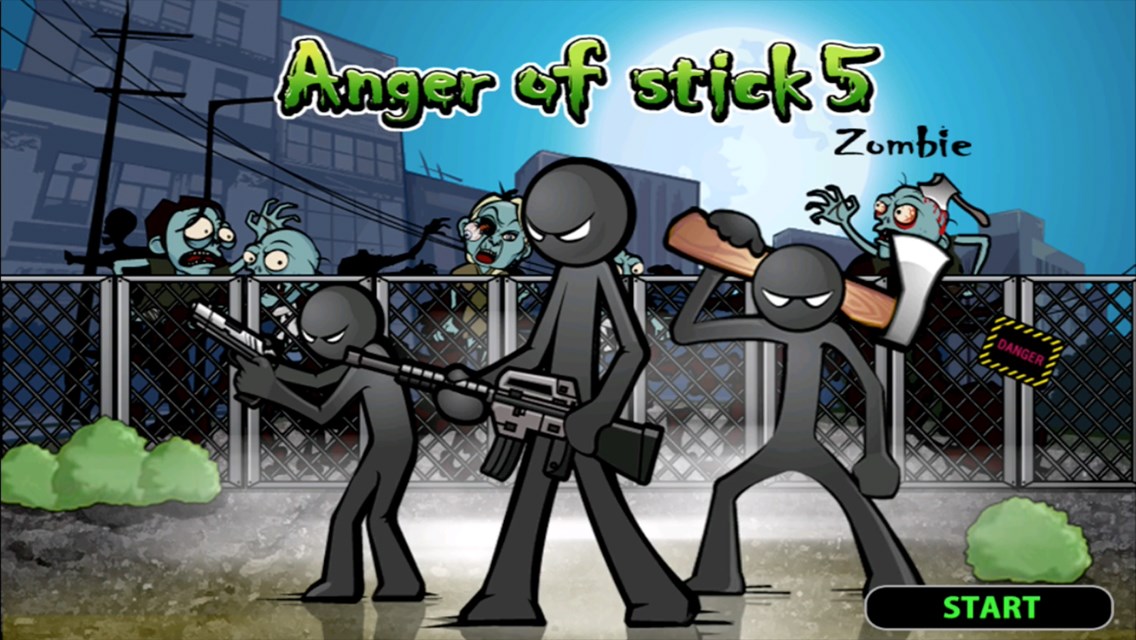 Add to favorites
Advertisement
Desça a porrada nos inimigos e nos zumbis!